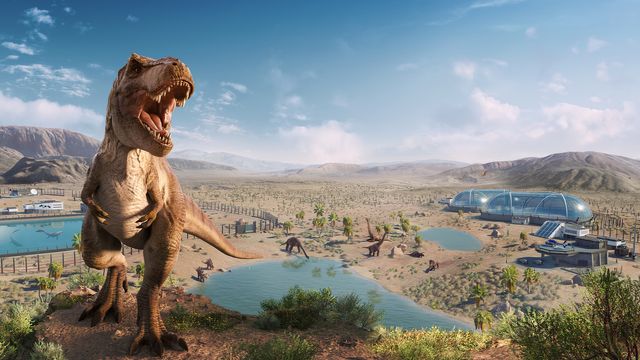 Jurassic World Evolution 2
A Very Different World
Jurassic World Evolution 2 is the much-anticipated sequel to Frontier's highly successful Jurassic World Evolution, building upon the groundbreaking and immersive 2018 management simulation. It introduces a compelling, new narrative campaign, incredible new features, and awe-inspiring new dinosaurs brought to life with captivating authenticity. Together with expanded construction and more customisation options, the result is an even bigger, better and authentic Jurassic World game.
Pre-Order
Overview

Jurassic World Evolution 2 offers incredible new features, expanded construction and customisation options along with awe-inspiring new prehistoric species including flying and marine reptiles brought to life with captivating authenticity.

Database

See the range of prehistoric species that will be in Jurassic World Evolution 2.